Iliikova house is located in the town of Kalofer. Nestled in the foothills of the southern slopes of Stara Planina, the town is located 56 km from Plovdiv International Airport, 0.5 km from the main sub-Balkan road connecting Sofia with the Black Sea and 25 km from Hisar – the Spa Resort famous for its healing mineral springs. Kalofer is renowned for its Balkan fresh air which is suitable for people suffering from asthma.
Founded in 1533g Kalofer was burnt down three times by the Turks, and each time was rebuilt and has preserved the high and pure Bulgarian spirit, tenacity and old traditions.
Kalofer is famous not only for its incredible nature but also for its beautiful churches and monasteries.
Kalofer serves as a gateway to many hiking routes in the area of ​​Central Balkan – Rest house "Rai", "Raiskoto Praskalo" waterfall, "Botev" Peak and the Reserve "Djendema".

An Eco trail "White River"has been specially built for nature lovers. It begins shortly after the monastery "Holly nativity of the Virgin" and passes through one of the most picturesque areas of Djendema.
Kalofer end Ilijkova house offers: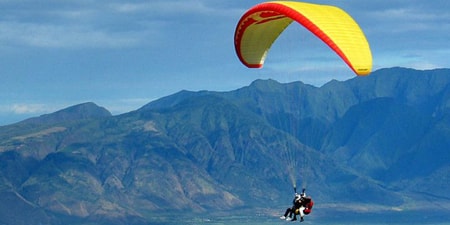 Paragliding
If you decide to enjoy the beauty of Bulgaria and high levels of adrenaline we offer paragliding. You can decide which type is best for you:

• Panoramic flight – lasts about 15-20 minutes. Price 90lv.
• Akro flight - lasts 5-15 minutes while performing various of acrobatic maneuvers. This flight provides extra dose of adrenaline. Price 140lv.
• Cross-country - distance of 10-30 km is covered and this flight can last more than 1 hour. Absolute fusion with nature. Price 150lv

.
Note that the weather is not subject to our control. If weather permits the flights can be booked a couple of days in advance.
Each guest of Iliikova house use 10% discount from the above prices (if you have requested the flights through us).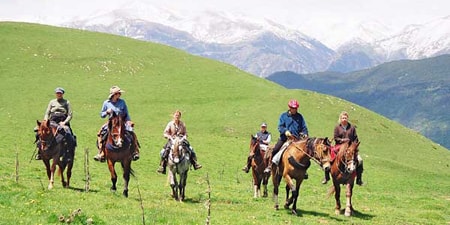 Select one of the following routes to enjoy the fresh air and beauty of Kalofer mountains. We offer routes from one hour and 30 minutes, two hours, three hours, one day, etc..
The price for 1 person (respectively 1 horse) is 15 lv for 1 hour.

• Route "Little monastery" - 1 hour and 30 minutes
• Panoramic route – 2 hours
• Route "TheRoyal Road" – 3 hours
• One-day route to rest house "Paradise" – 50 lv

The required aged is 10 years and above and the routes can be booked a couple of days in advance.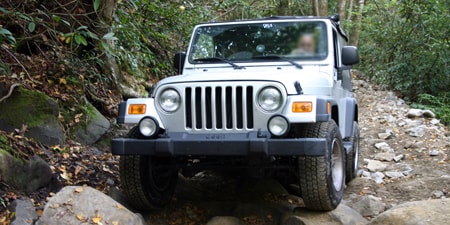 hiking + jeep
to Botev peak
We can offer you a combination of hiking + jeep to Botev peak and off in Tarzan trail via rest house "Paradise".
Price 140 lv (max 5 persons in a jeep).